SERVICES
Our speciality as a company is the application of structural geology to exploration and production problems. We have many man-years of experience in this field and are second to none in the independent consultancy market.
We invite you to look at our extensive peer-reviewed publication record here for an overview of the breadth of our experience. From reservoir to basin scale we have been engaged by companies across the industry to provide our expertise. Below you will find a map describing the global knowledge of our current consultancy staff.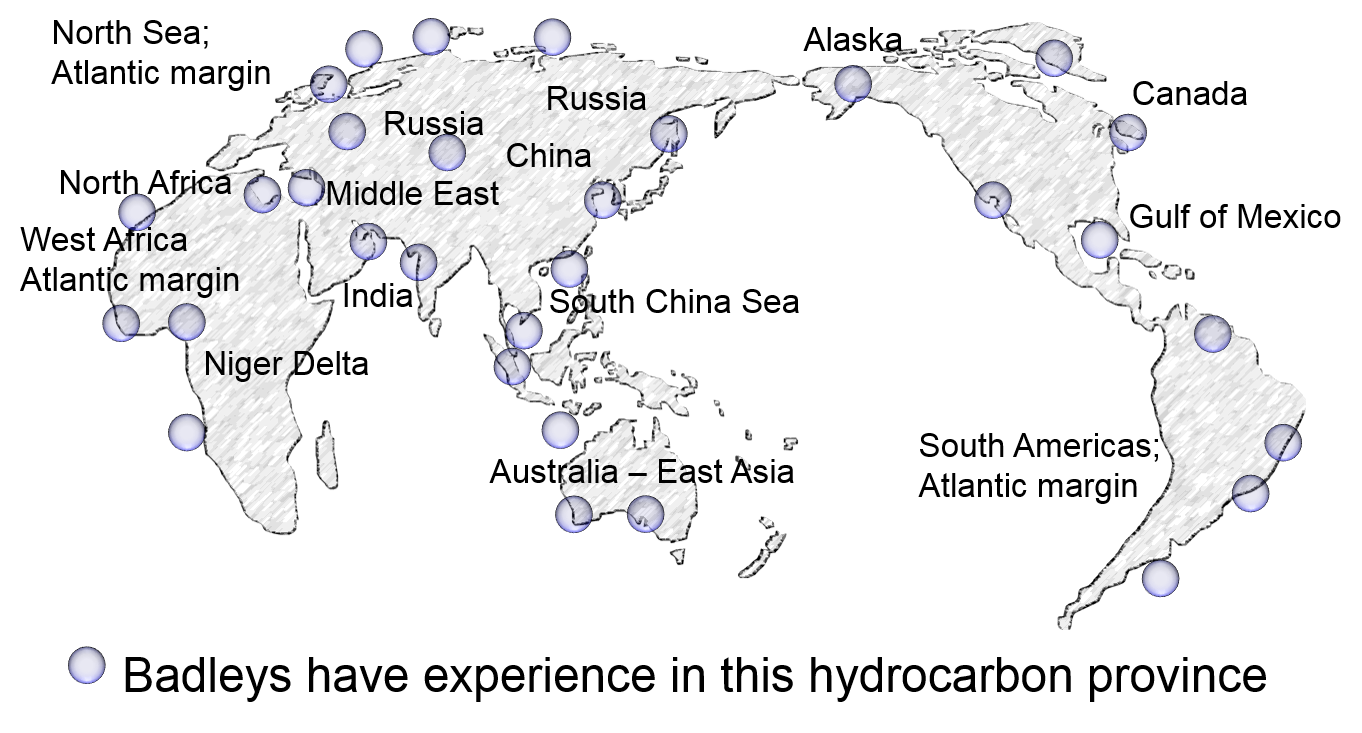 Badleys offer a range of training courses which are both software based or theory based, as well as consulting on wide range of geological problems. To see more about what we offer in Training and Consultancy use the links provided below:
TRAINING SERVICES:
our public and private training courses help you to get the most out of modern structural analysis techniques click
here
to find out more.
CONSULTING SERVICES:
from seismic interpretaion and structural geology to basin modelling, click
here
to find out more.