RESEARCH & DEVELOPMENT
Current Research
---
Innovation has and will always be central to our ethos. Much of our R&D has been funded internally but we have also attracted external funding. Our flagship software T7 was funded initially by Enterprise Oil and then by three UK Government Department of Trade and Industry (DTI) Link grants, some with oil company funding.
Carbonate Fault Rock Project. Launched 2015
Badleys have joined with Professor Quentin Fisher at the University of Leeds to establish a research group examining the sealing potential and transmissibility of carbonate-hosted faults: The Carbonate Fault Rock Project. This research aims to create a step change in the ability of industry to model the impact of faults on fluid flow in carbonate reservoirs, by providing predictive tools for carbonate fault rock. While the tools themselves will be implemented in T7 TrapTester/TransGen, hugely significant transferrable knowledge will be shared with consortium partners. A detailed three-year plan involving field and lab research, as well as software development. The first phase of field research is already underway with university postgraduates in place, and while several sponsors are already engaged we welcome new members. To find out how your company can join the CFR Project please contact us.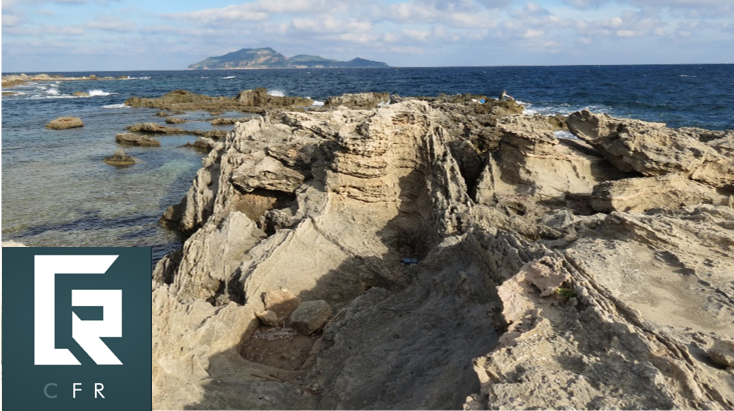 Historical Research
---
Fault Volume Analysis
A Royal Society Industry Fellowship held by Dr Jonathan Imber at Durham University in conjunction with Badley Geoscience Ltd and Geospatial Research Ltd. Aims of this project were:
1. to develop and test a method to estimate the ratio of brittle to ductile deformation from fault volumes using 3D seismic reflection data; and
2. to use this information to estimate the probability of sealing or non-sealing juxtapositions.
The Fellowship ran from 2012 to 2016.
iSIMM
iSIMM (integrated Seismic Imaging and Modelling of Margins) was a major industry- and government-funded research project which ran from 2001 until 2005. The Principal Investigators on the project were Liverpool University, Cambridge University, Schlumberger Cambridge Research and Badley Geoscience.
The public version of the iSIMM web-site is available here.
The basin-modelling strand of iSIMM has been continued since 2006 as the MM2-4 & M5 projects.
MM2 and MM3
MM2 and MM3 (Modelling of Margins) are the successor projects to the basin-modelling strand of iSIMM. More details can be found on the MM2 and MM3 page.
Fault-zone geometries and two-phase flow in reservoir simulation
Fault-zone geometries and 2-phase properties in reservoir simulation is an industry-funded project sponsored under the auspices of ITF (Industry Technology Facilitator), and led by the Fault Analysis Group at Dublin. The project finished in September 2004 and has extend the capabilities of TransGen.
SAIGUP
SAIGUP, research into geological aspects of reservoir modelling, was a university multi-company project funded by the European Union, completed in September 2003.
Elastic Dislocation Project
The Elastic Dislocation Project, research into modelling the strain in faulted structures for small fault and fracture prediction, conducted with Professor Nick Kusznir, Liverpool University, was a LINK Project funded by the Engineering and Physical Research Council and the DTI and was completed in 2002. Now implemented as the FaultED module in T7.